Welcome to the Table of Ultimate Gaming

Start Here - Watch the Full Video About The Table of Ultimate Gaming
---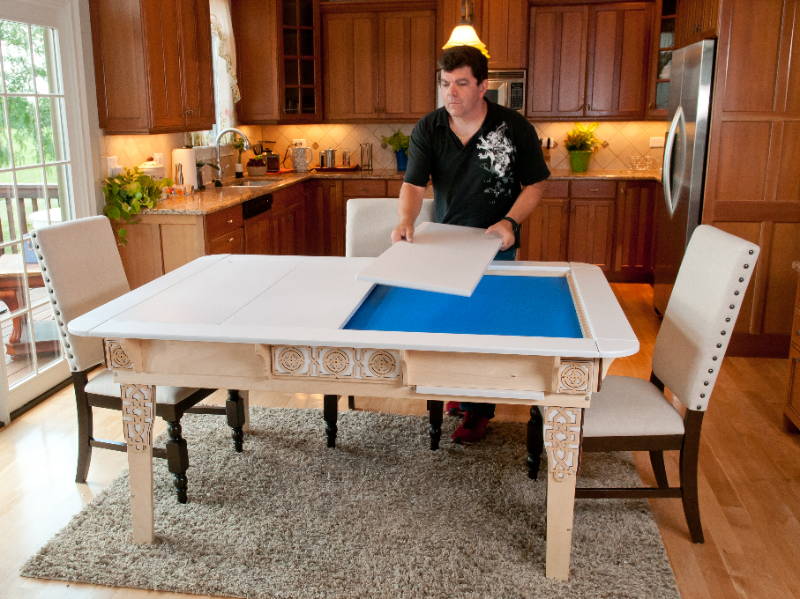 Hi there and welcome to world of the Table of Ultimate Gaming! We wanted to take a moment to show you around a little so that you have a better idea of what the brand and product line are all about.
But first a little background. The brand was created by Wood Robot to deliver high value table gaming systems to fans of all board and table top game play. We do not make furniture. We design and produce game systems that elevate your play.
The Elite Series product was first launched in late 2017 on Kickstarter to great success. We are very grateful for all the support and please know we work everyday to ensure your satifaction and enjoyment of the Table of Ultimate Gaming line. We are most proud to help bring people together doing what they love. Let's jump right into it.
There are four Elite Series table models.     2.4 - 4.4 - 3.5 - 4.6
The 2.4 Coffee Table of Ultimate Gaming - Elite  
The 2.4 is sold as a coffee table height model though additional taller legs are available. Click here to see this table. The play surface is about 2 feet wide by 4 feet long. You can purchase standard or tall legs to raise the height of the table to change it if you would like--makes for a great smaller standard game table when you replace the coffee legs with the standard legs. The 2.4 table can also be connected to a 4.6 table to make a longer table that is about 4 feet wide by 8 feet long. Learn more about that here .   Finally this 2.4 model is a fantastic extra game table for the den or family room, great for legos and puzzles, and a real joy to have in the space. The perfect size table for up to 4 players. All accessories and deco fit on this table.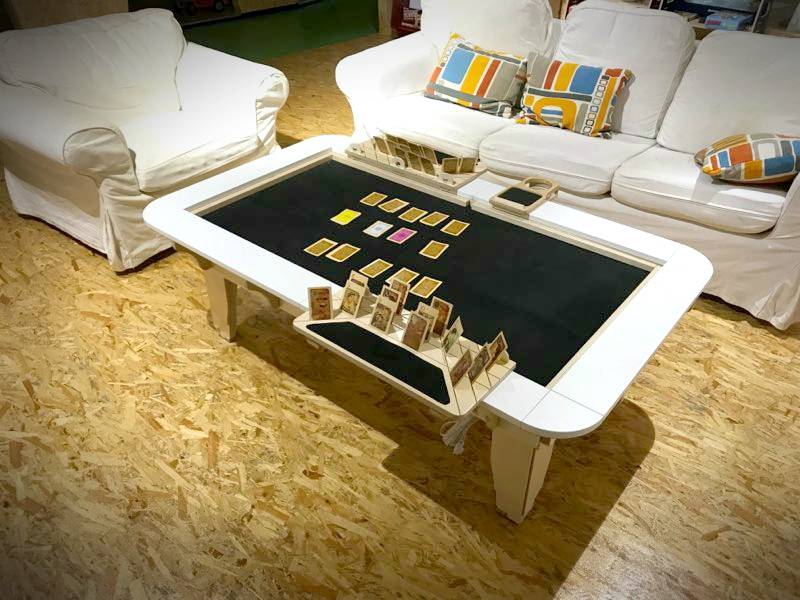 ---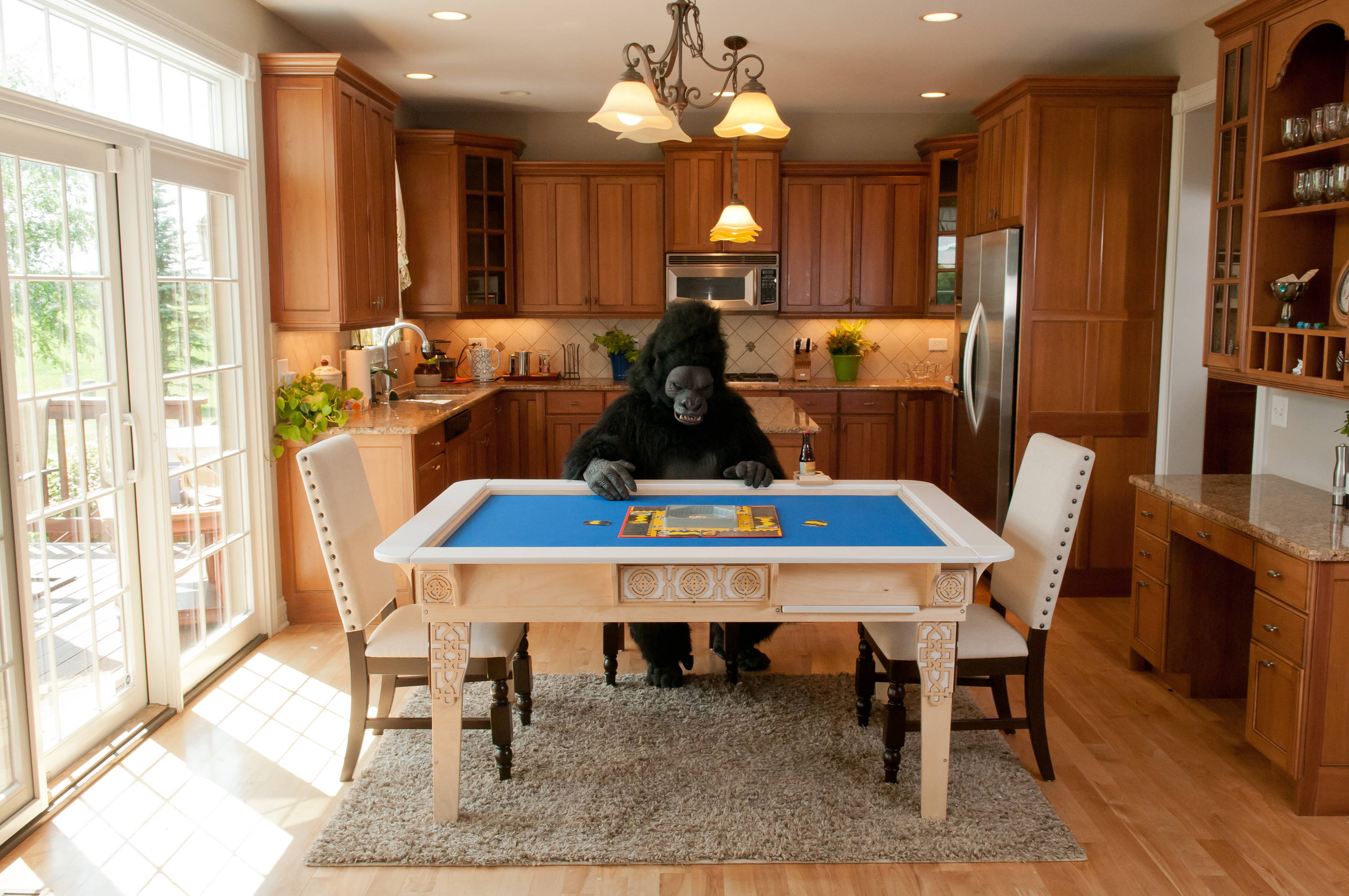 The 3.5 Table of Ultimate Gaming - Elite
The table that started it all. The 3.5 was our first table we offered and remains very popular. The play surface is about 3.5 feet wide by 5 feet long. This accomodates most board games and is a great table for 4 to 6 players. The genenous play surface provides plenty of space for play and organizaion. Like all TOUG tables you can combing them together to make larger tables. You can add coffee table legs to this table to make a huge coffee table play surface for the ultimate gaming space in the den or fan cave. All accessories and deco kids fit on this table. All accessories and deco kits fit on all tables. Check out this table here .
---
The 4.4 and 4.6 Table of Ultimate Gaming - Elite
Enter BEAST MODE!! The 4.6 was added by popular demand by those that wanted a generally larger play surface as well as WarHammer and other larger format gamers. Designed to fit a full complement of 2 foot x 2 foot battle tiles, this is the table to get if you need extra space. This table features a full 4 foot x 6 foot place surface. Of course all TOUG deco packs and accessories fit this table. You can extend the length of the table by adding another 4.6 to the end or add a 2.4 to the end. Or expand the width by joining tables side by side. Learn more about the 4.6 table here.  The 4.4 table is 2 feet shorter but same as 4.6 otherwise.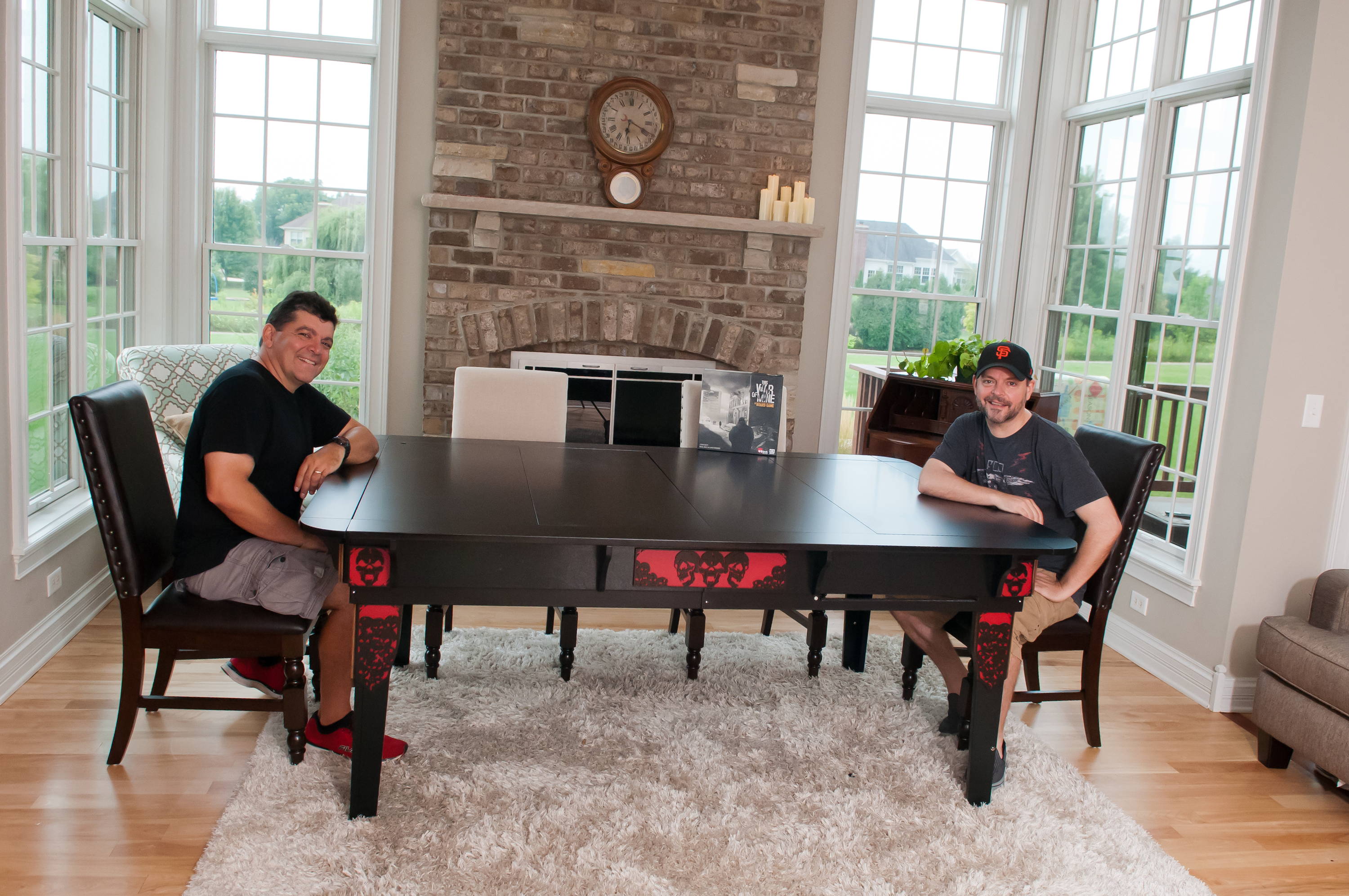 ---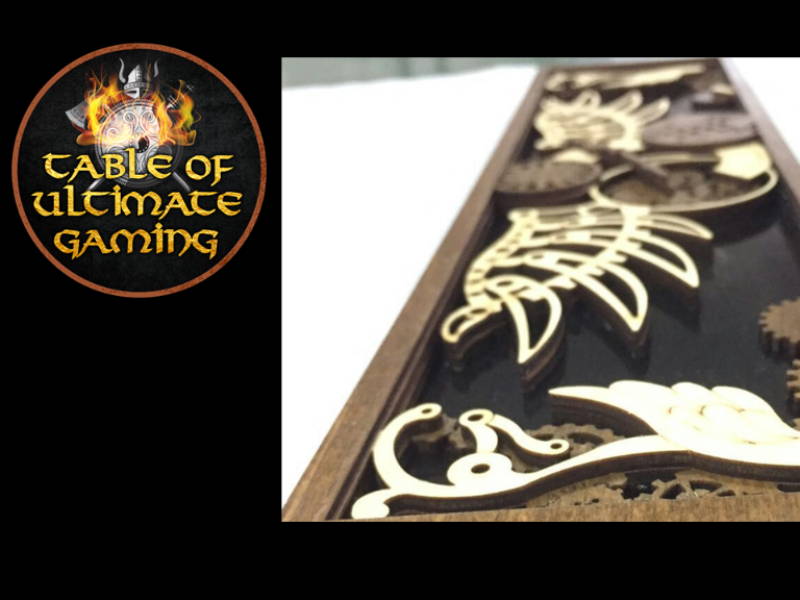 Adding Decoration
To The Elite Series Tables
All table have 18 locations for decoration. Basic plain wood plates cover these areas on a standard table. These plain wood covers provide a clean classic look. Alternatively you can add magnetically attached laser cut, multi-layer decoration kits. These kits are themed. Because they attach iin seconds you can replace your standard plain wood covers with Dragon deco for game night and switch back very quickly. You can buy more than one decoration pack to instantly change the look and personality of your table. Standard decoration packs are two layer laser cut. Premium deco packs such as the Steam Punk pack are 4 layers of laser cut goodness. Add deco packs fit all tables. See more here.
---
Full Table Covers - Elite Series
You can order full table covers for the table to create more of a traditional table top. These fit flush and allow an ongoing game to be covered and saved for later. Also as a traditional table you can eat, do homework or what have you. Even more exciting, the table tops store INSIDE the table. They slide into slots so you never worry where to store the tops. Further, they can be slid out partially to create desk surfaces on each side of the table. If you want further protection you can add in the full protective table clear table cover mats to ensure full protection. Learn more about that here.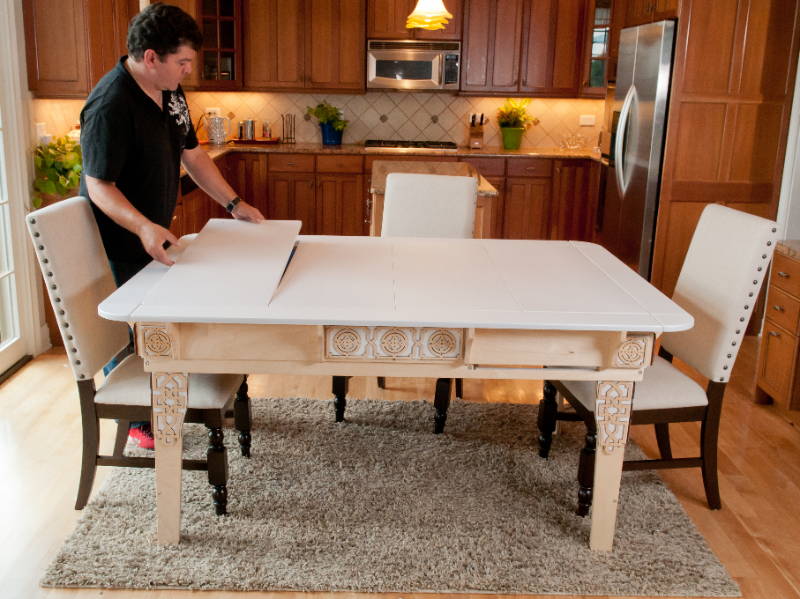 ---
Custom Table Accessories - Elite Series
The TOUG line uses a modular set of accessories. That means each accessory fits on any of the Table of Ultimate Gaming table models across the 2.4, 3.5 and 4.6 lines.
Add accessories to organize your play, make you more effective or simply increase the enjoyment of your time spent playing with your friends. Add cupholders with integrated dicetrays, playing card organizers, campaign screens, and don't forget the Big Pad, our most popular accessory! We even have a dice tower for you to round out the custom look! Add a different color mat to complement your decoration packs. See more here. 
---
USB and Standard Charging - Elite Series
Each Elite Series Table of Ultimate Gaming comes standard with both AC and USB 2Amp power on each short end of the table. So you get a total of 4 USB charger outlets and 4 AC power outlets. Long cords allow these to be powered from a traditional floor or wall socket. It is really fantastic to have these outlets handy to keep phones charged, run laptops for gaming, add sound and other features and more. Once you have power at the table you will wonder how you lived without it! All standard with the Table of Ultimate Gaming. Cable management clips keep everything hidden away and tidy. Learn more here.
---
Modular Table Design - Combine Them!
The Table of Ultimate Gaming Elite Series line was designed to ensure you never outgrow the tables. To that end, we have designed the tables so that you can combine the tables together. End to end, side to side, big rectangles of four and more!
To combine the tables you remove each side you will join, then simply bolt them together!
Simple and 1,2,3 and you have created even more epic lands to game on!
Learn more here.
---
We ship the tables to you in 2,3 or 4 cartons depending on the table you order. We charge shipping based on what FexEx and UPS charges us. This is based on the weight and based on where you live. So that part is simple. Big heavy tables made of solid wood cost something to ship. We try to minimize these costs for you where we can but it costs what it costs to ship high quality heavy things. We over-pack the cartons very carefully and use the best packing materials to ensure the product arrives safely to you.
We include the tool kit which consists of one simple hex wrench which you use to assemble the entire table. Assembly takes under one hour.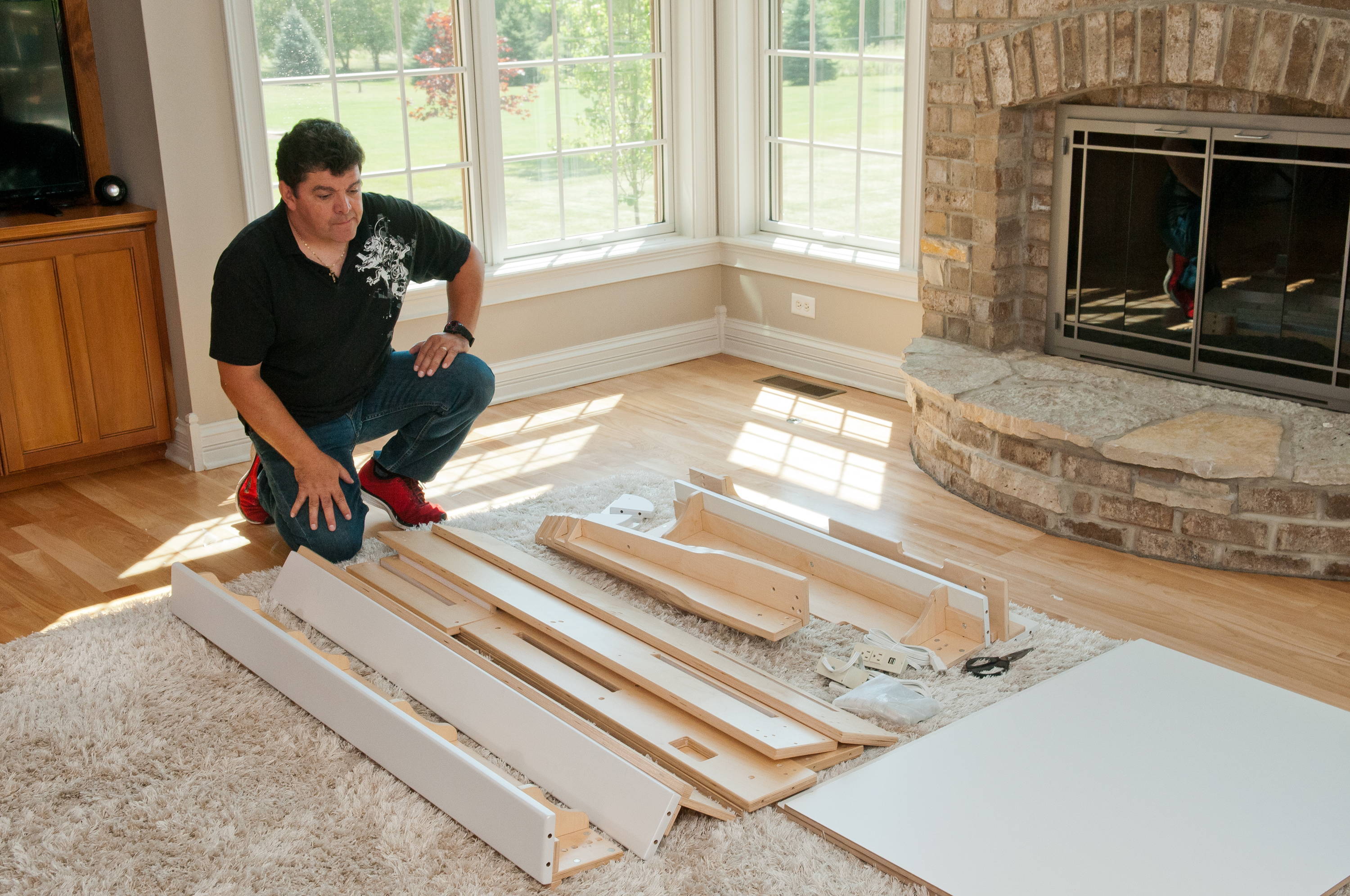 ---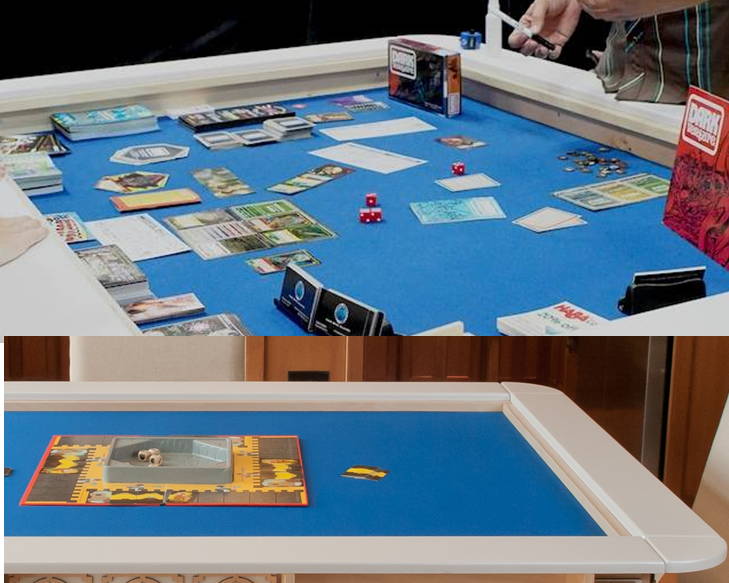 Two Play Vault Depths Standard
When you set up your Elite Series table you can choose between a shallow or a deep vault depth. This ensures you have exactly the right play depth for whatever game you are enjoying. Chose deep setting for dungeon crawls or to allow the optional covers to cover up and ongoing game - or choose the shallow setting for card based games, war gaming and more. The choice is yours and you can change it at any time. Like having two tables in one!
Every Table of Ultimate Gaming features this duel depth play vault. It is standard and you do not have to make any special order. You will recieve this in the 2.4, 3.5 or 4.6 tables.
In the image to the left, the top of image shows table set to deep position, below shows the table set to shallow position.
Learn about our Warhammer Special Edition Tables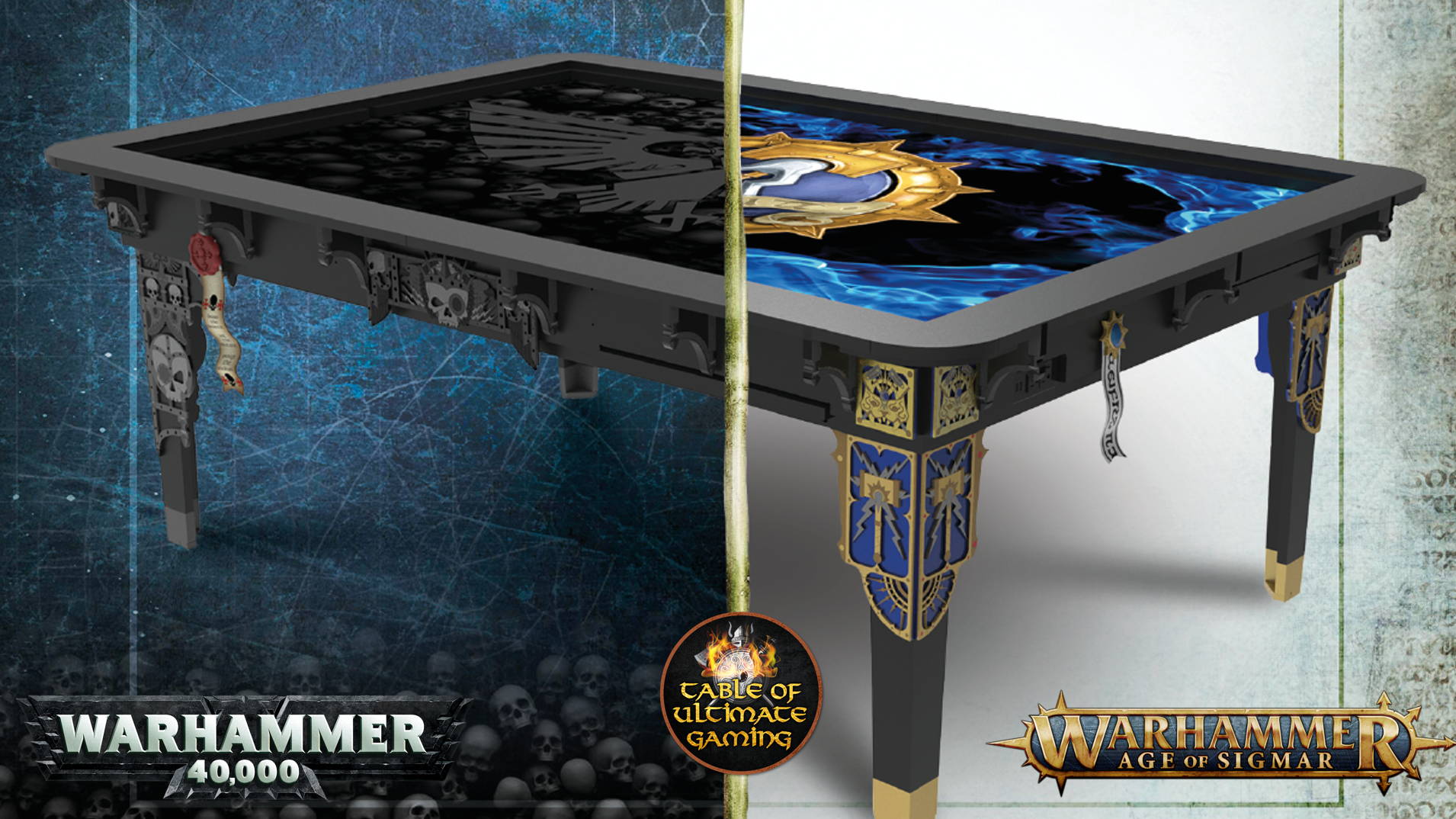 We Now Have Payment Programs!


SIMPLE AUTOMATIC
PAYMENTS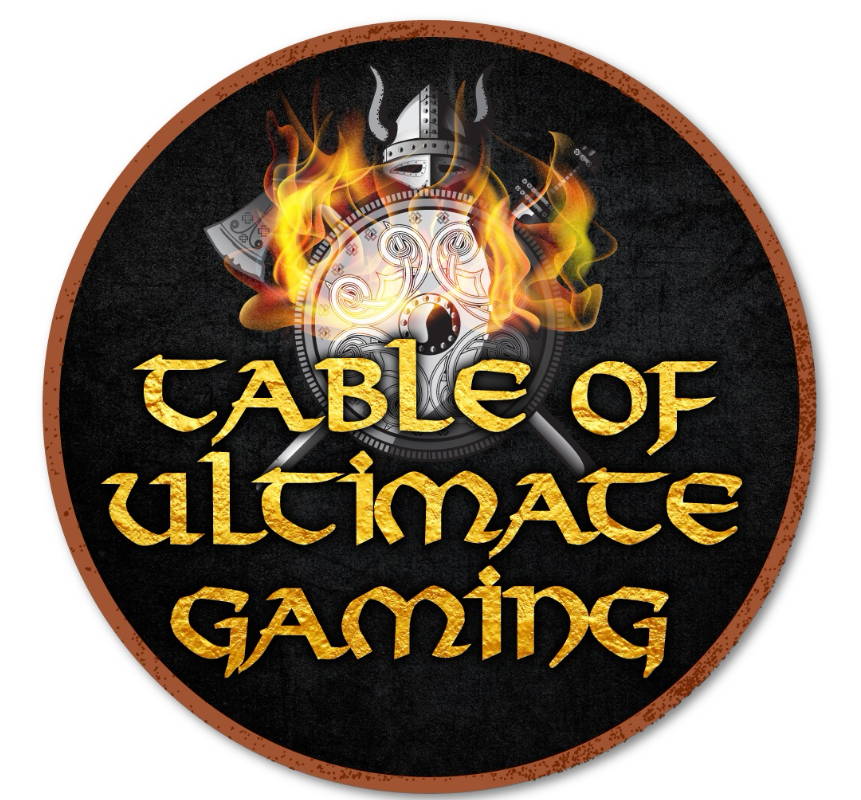 THE TOUG BLOG TEAM
The Table of Ultimate Gaming from Wood Robot.
The worlds leading tabletop gaming systems of play.
---