How Much Do Board Games Cost – Their Average Price and Deals
Many people love the thrill of playing board games at night. Today, the market features plenty of them that you can add to your collection. For choosing one, pricing is the first factor that takes centre stage. This figure depends heavily on the game itself. There are also varied factors that determine the rates.
The standard price of tabletop games in the US and the UK lies between $12 and $45. Those published by huge conglomerates cost way less than those intricate hobbyist board games replete with content and figures. Their cost can touch as much as $180 USD.
Among so many options, it's natural to feel confused about finding games that are worth their value. Keep reading as I explain more about the average cost of board games, factors impacting their pricing structure, and when the prices can change.
Average Board Game Cost
In the US and UK, you can categorize such games by their costs. There are low-cost ones with a maximum price of $25. Moving upper in this scale, there are those that start from $25 and can go up to $50. This is the standard pricing range. After this, starts the series of games that may seem pricier. These begin at $50 and climb to $100. Expensive board games commence from $30. You will find them reaching up to $200.
Cheap Board Games
Cheap board games cost under $20. These are ideal for entertainment anytime, anywhere. Most are card-based games that are quick and simple for people of all ages to learn. Ticket to Ride is one such trendy board game. Other examples include Letter Jam, a tricky game of creating words, and Celestia, in which the player tries to fly and airship with other players.
Competitively Priced Board Games
Competitively priced games have price tags under $50. Best for families and couples up for a game night, these games are carefully designed with outrageous and tricky challenges to test your gaming skills. These can be enjoyed by adults and kids. Most of them need around 2 to 4 players, and the standard play time is between 30 to 45 minutes. Some examples are Azul Master Chocolatier Board Game, Beat That! The Bonkers Battle of Wacky Challenges and Century Spice Road Board Game.
Hobbyist Board Games
Hobbyist board games are highly immersive ones that come with a piece tag touching as high as $100. They get progressively more nuanced and complicated. They give players an experience of a co-op campaign. The games take 2 to 3 hours, depending on how they proceed. These have advanced infrastructure, extensive figurines, beautifully illustrated maps, and manuals. All these things impact their price.
These games are more suitable for seasoned players as they have a steep learning curve. Some have less degree of player interaction. Overall, all of them are characterized by much complexity and depth. They have mesmerizing components. To deeply experience the thrill, you must devote some of your time to comprehend them. Leading examples comprise Terra Mystica, Catan, and Pandemic: Legacy 2015. Some more are Through the Ages and Star Wars: Imperial Assault.
Expensive Board Games
Games like Cthulhu Wars, Doomtown Reloaded, and Warhammer Age of Sigmar come under the highly expensive category. Many causes account for their high price. One significant reason is the game pieces. Many of them have miniatures as an integral part of them. These enhance the games with a great narrative element.
Another factor for their high cost is the process of production. The publishers need to increase the game's price so they are able to pay the production team and earn profits. These games come packed with all things you will require for an enjoyable experience, such as a gameboard, dice, and rulebook.
Factors Influencing a Board Game's Price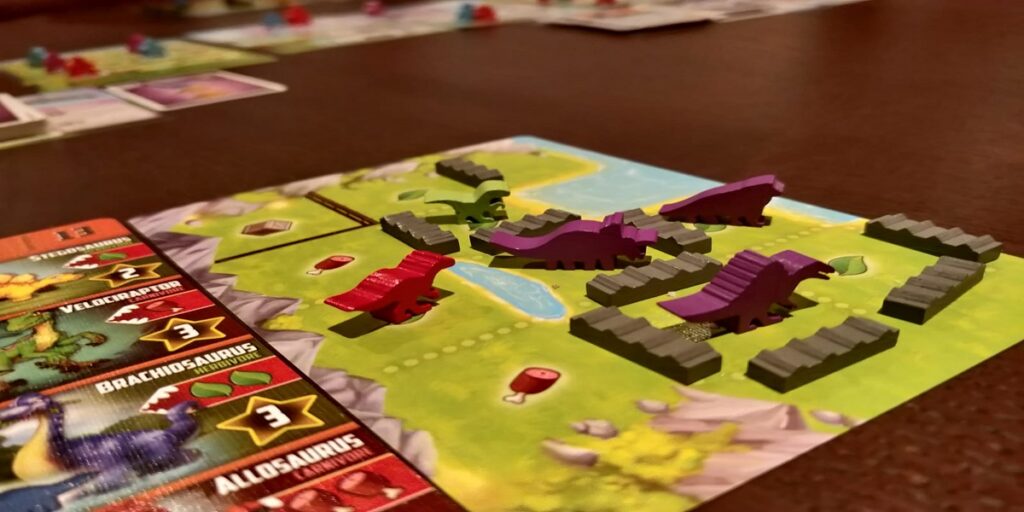 Lots of elements go into deciding the final worth of the board game.
1. Parts of the Game
Games with just a board, dice, and a few cards don't cost much. However, they become expensive when miniatures become a core part of it. These are tiny custom pieces that undergo a custom design process. This process demands the usage of highly skilled workers and materials.
These miniatures enhance the look and feel of games, especially the RPGs and impart it a narrative element.
2. Type of Game Publisher
You will always find mass-market board games from Hasbro having a lower price tag. It's because they cater to a vast audience and need less number of people to produce. Unlike them, small game publishers hire work for most parts of creating the game.
If they cannot sell a big production run, its cost-effectiveness decreases, and the price goes up for the buyer. Also, board game publishers that are already established can keep costs down as they have accumulated profit already. A prominent example is Ticket to Ride.
Newer publishers or designers do not have this advantage.
3. Number of Existing Copies
Rare vintage board games cost very highly because they are regarded as collectible. This is because of the very few existing copies of the game and how every small piece of it has remained intact. The lesser number of copies of the vintage games, the more their cost is. An example is the original print of the Gale Force Nine Dube Board Game.
4. Cost of Shipping
The shipping cost can be $3 per copy of a game. These costs are also subject to go up because of certain reasons. For example, if the vessel on which a game like Ticket to Ride was shipping gets delayed at the destination, it adds to the cost.
Sometimes, shipping is not available to areas in Europe, which implies that the item needs to be shipped by train. It also adds to the cost.
5. Board Game Replayability
You can play board games again and again and be sure to have varied experiences. Games that can keep you entertained for a very long time (years) are very expensive. A great example is Pandemic Legacy. But those that get over in a little more than 10 minutes and are the same almost every time have a low cost.
If a game focuses significantly on the players and not on itself, it has a tremendous replay value. You can determine the replay value by various criteria. Find out if its repetitive, has an emergent game play, and if the conditions in which you can play it are restrictive.
Who Is the Authority That Sets a Board Game's Price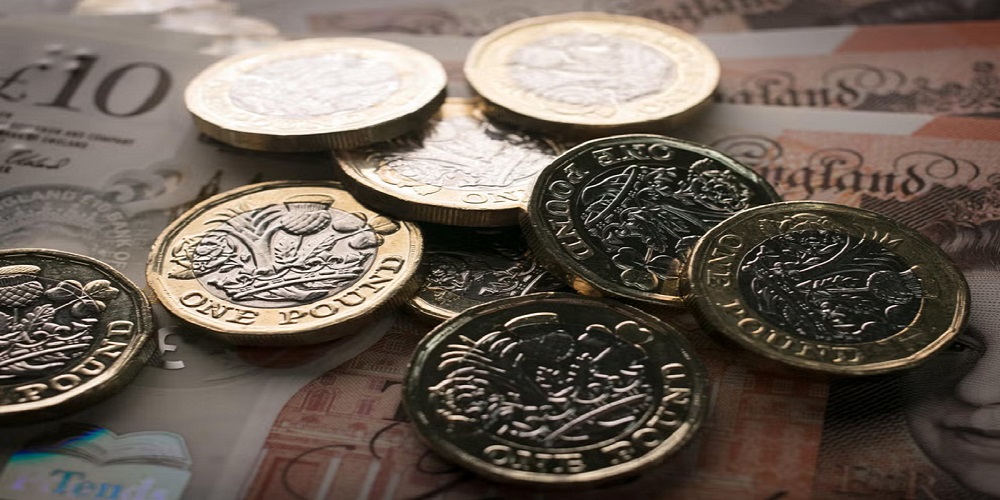 The final cost of a game is determined by the game's retailer. If you are buying the board game from a local store chain, they have set the price for it. Sometimes, the game's publishers are retailers as well. So, they sell their game straight to the end user. They are the ones who decide the final cost label.
Retailers make revenue from buying the game from a publisher/distributor. If the cost is $40 the retailer will buy it at a price between $16 to $24, while you will pay $40. The publisher of the game can earn a revenue falling between $12 to $24 for every sale. It relies on the manner in which they get the game to the retailer.
There are some publishers who vertically integrate with their retailers. Others outsource their warehousing and sales. The latter need to pay their logistics services or distributors rather than taking this amount as an internal expenditure.
What Circumstances Cause Change in the Board Game Cost
Steep discounts on board games are dependent on retailers. They will give you a discount if they have to offload stock. If the board games go out of stock, the new print runs will arrive with the same or a much higher MSRP. This will happen unless there is some change in the publisher.
Apart from this, Walmart and Amazon also offer discounts on popular games. During the holiday time, the prices will increase because of the greater inclination of people to gift board games to others.
What Are the Best Places to Get Board Games on Discount
www.boardgameatlas.com is a great site where you can compare the prices of different games from various stores. It gives shipping cost and status and also alerts you about a drop in price. www.boardgameoracle.com is another platform to compare card, tabletop, and board game costs from retail stores spanning throughout the United States. It is a price aggregator platform featuring over two dozen retail stores for the most affordable prices and substantial discounts.
www.boardgameprices.co.uk will help you discover highly valuable deals on various games among an array of stores. The platform updates the status of stock and costs of the game daily. You can also use www.pricespy.co.uk to analyze the prices of miniature, cards, dice, and activity games.
Can Board Games Be a Great Investment?
A well-respected board game holds its value for years ahead. All that's needed from you is to spend some time researching a place where you can buy the game at a good price. I will consider board games as an investment only on the basis of a single criterion. It is the amount and the duration of fun the game provides.
If you buy a good board game offering two hours of excitement and thrill for 4 players, it becomes a great alternative for a cinema trip for the same number of people. Quite simply, if the game costs Euro 20, it still will be much cheaper than what the cinema will offer for four individuals.
Besides the initial payment for purchasing the board game, it costs $0 afterwards when you play it again.